Autumn is a season that showcases the beauty and magnificence of Mother Nature. It is a time when the leaves and trees transform into a stunning array of deep, rich hues, including yellow, orange, red, and purple. The chilly breeze that sets in creates a mesmerizing sight that will leave you in awe [...]
Add To Cart
Add 8 Balloons for $42.95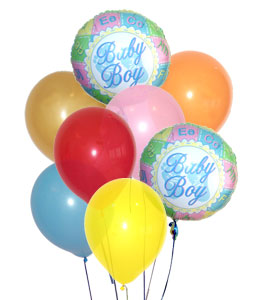 Autumn is a season that showcases the beauty and magnificence of Mother Nature. It is a time when the leaves and trees transform into a stunning array of deep, rich hues, including yellow, orange, red, and purple. The chilly breeze that sets in creates a mesmerizing sight that will leave you in awe [...]
Autumn is a season that showcases the beauty and magnificence of Mother Nature. It is a time when the leaves and trees transform into a stunning array of deep, rich hues, including yellow, orange, red, and purple. The chilly breeze that sets in creates a mesmerizing sight that will leave you in awe [...]
Autumn is a season that showcases the beauty and magnificence of Mother Nature. It is a time when the leaves and trees transform into a stunning array of deep, rich hues, including yellow, orange, red, and purple. The chilly breeze that sets in creates a mesmerizing sight that will leave you in awe of the season.

If you want to bring the enchantment of autumn into your home and the lives of your loved ones, we have the perfect gift for you - The Homespun Harvest Bouquet. This flower arrangement is designed to mark the beginning of the gorgeous season, and it's the most striking way to do so.

The Homespun Harvest Bouquet is an excellent way to send a piece of the splendid fall season to your loved ones and let them anticipate the beautiful harvest months ahead. The bouquet features burgundy chrysanthemums that express deep love and devotion for your loved ones and the season. Plum chrysanthemums convey goodwill and enable you to send well wishes to everyone who matters to you.

Red carnations signify profound affection, admiration, and love, while purple statice represents nobility, royalty, and luxury - all of which are synonymous with the fall season. The bouquet's overall appearance is further enhanced by the vibrant pops of orange carnations that radiate warmth and energy. These flowers exude optimism and high regard with their bright tangerine color and striking overtones.

Embrace the season with this stunning flower arrangement and infuse everything around you with brightness. Our local florists in Canada and the United States will be thrilled to deliver the bouquet to your doorstep. You can also opt for same-day delivery if you can't wait to add the autumnal splendor to your home!
Item No. B7-5124
Price: $69.95