Are you seeking to share happiness with your cherished ones? Why settle for a plain card when you can opt for our Happy Thoughts Bouquet? This autumn, embrace the vibrant colors of the season and bring joy and love to your loved ones' lives.

Our Happy Thoughts Bouquet is the ultimate way to [...]
Add To Cart
Add 8 Balloons for $42.95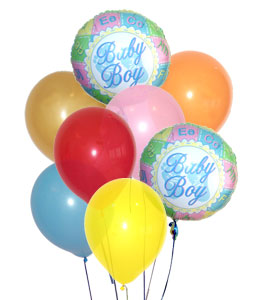 Are you seeking to share happiness with your cherished ones? Why settle for a plain card when you can opt for our Happy Thoughts Bouquet? This autumn, embrace the vibrant colors of the season and bring joy and love to your loved ones' lives.

Our Happy Thoughts Bouquet is the ultimate way to [...]
Are you seeking to share happiness with your cherished ones? Why settle for a plain card when you can opt for our Happy Thoughts Bouquet? This autumn, embrace the vibrant colors of the season and bring joy and love to your loved ones' lives.

Our Happy Thoughts Bouquet is the ultimate way to [...]
Are you seeking to share happiness with your cherished ones? Why settle for a plain card when you can opt for our Happy Thoughts Bouquet? This autumn, embrace the vibrant colors of the season and bring joy and love to your loved ones' lives.

Our Happy Thoughts Bouquet is the ultimate way to experience the positivity and affection that this season has to offer. Bursting with the rich hues of fall, our kaleidoscope of colorful flowers comes delivered in a chic vase. You can now gift this happiness to someone special for any occasion.

Featuring a mix of bright yellow, deep red, and rich orange Asiatic lilies, all carefully arranged in a square ruby glass vase by our expert florists, our stunning bouquet is the perfect way to send love and well-wishes. The best part? You can enjoy the convenience of same-day delivery.

With our Happy Thoughts Bouquet, spreading joy and peace to those who matter most to you has never been easier. This exquisite flower arrangement can help bring positivity and a fresh perspective to your loved ones' lives. Don't miss out on the chance to share happiness with those you hold dear.

If you're searching for an anniversary bouquet, our Happy Thoughts Bouquet is the perfect choice. Our local florists in the United States can book your order in advance or prepare a fresh arrangement for same-day delivery. Celebrate your love and the positivity it brings!
Item No. B3-4921
Price: $79.95