If you're looking for a way to express your emotions to a special someone, flowers are the perfect choice. Whether you're celebrating an anniversary, wishing someone a happy birthday, or simply showing your loved ones how much they mean to you, our Fairest of All bouquet is a timeless masterpiece th[...]
Add To Cart
Add 8 Balloons for $42.95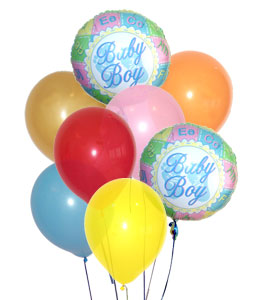 If you're looking for a way to express your emotions to a special someone, flowers are the perfect choice. Whether you're celebrating an anniversary, wishing someone a happy birthday, or simply showing your loved ones how much they mean to you, our Fairest of All bouquet is a timeless masterpiece th[...]
If you're looking for a way to express your emotions to a special someone, flowers are the perfect choice. Whether you're celebrating an anniversary, wishing someone a happy birthday, or simply showing your loved ones how much they mean to you, our Fairest of All bouquet is a timeless masterpiece th[...]
If you're looking for a way to express your emotions to a special someone, flowers are the perfect choice. Whether you're celebrating an anniversary, wishing someone a happy birthday, or simply showing your loved ones how much they mean to you, our Fairest of All bouquet is a timeless masterpiece that will do the trick.

The Fairest of All bouquet is like a fairy tale brought to life with delicate ivory climbs surrounding a round wicker basket filled with a feminine garden of fuchsia flowers. Featuring a combination of hot pink roses, pink ranunculus, pale orange roses, light pink matsumoto asters, and green button mums, this bouquet is sure to brighten anyone's day. The bouquet is completed with seeded eucalyptus, ivy, and oregonia, adding to the beauty of the flowers.

Each flower in this bouquet is hand-picked by your local florist and arranged to create a stunning display. This bouquet is perfect for all occasions, from anniversaries to birthdays, get well soon wishes to the birth of a baby. Even if you don't have a specific reason, ordering the Fairest of All bouquet is a great way to show someone you care and brighten their day.

Our local florists in Canada and the United States can book your Fairest of All bouquet in advance or prepare a fresh arrangement for same-day delivery in most areas. Order yours today and make someone's day brighter!
Item No. T147-3A
Price: $79.95